This course is designed for participants to spice up the Microsoft PowerPoint 2019 Slides with customised animations, multimedia (video & audio) clips, and customised show setup.
You will also learn to add Action buttons to manipulate your presentation communications effectively. It also allows you to set up presenter views, record and rehearse your slideshow timing.
What you will learn?
Photo Album, Transition and Animation Effects
Insert and Edit Photo Album
Apply, Modify, Copy and Customize Transition and Animation Effect
Previewing a Transition or Animation Effect
Working with Multimedia
Insert & Record Audio Comments on a Slide
Inserting Video from a File & Web
Editing Media Playback
Inserting and Using Bookmarks
Compressing Media
Delivering a Presentation
Delivering a Presentation on a Computer
Using the Laser Pointer, Pen, and Making Annotations
Using Presenter View
Creating a Presentation that Runs by Itself
Using Action Buttons
Creating a Custom Show
Finalizing a Presentation
Setting Up a Slide Show
Rehearsing Slide Show Timings
Adding Comments to a Slide & Hide Slide
Recording a Presentation
Marking a Presentation as Final
Packaging a Presentation
Saving Presentations as Videos
Password Protecting a Presentation
Using Collaboration and Distribution Tools
Comparing and Merging Presentations
Publishing Slides
Creating Handouts using Microsoft Word
Online Collaboration and Distribution
Importing and Exporting an Outline
Broadcasting Presentations
Location:

Central

Address:

Multiple Location

Building Name:

-

Postal:

-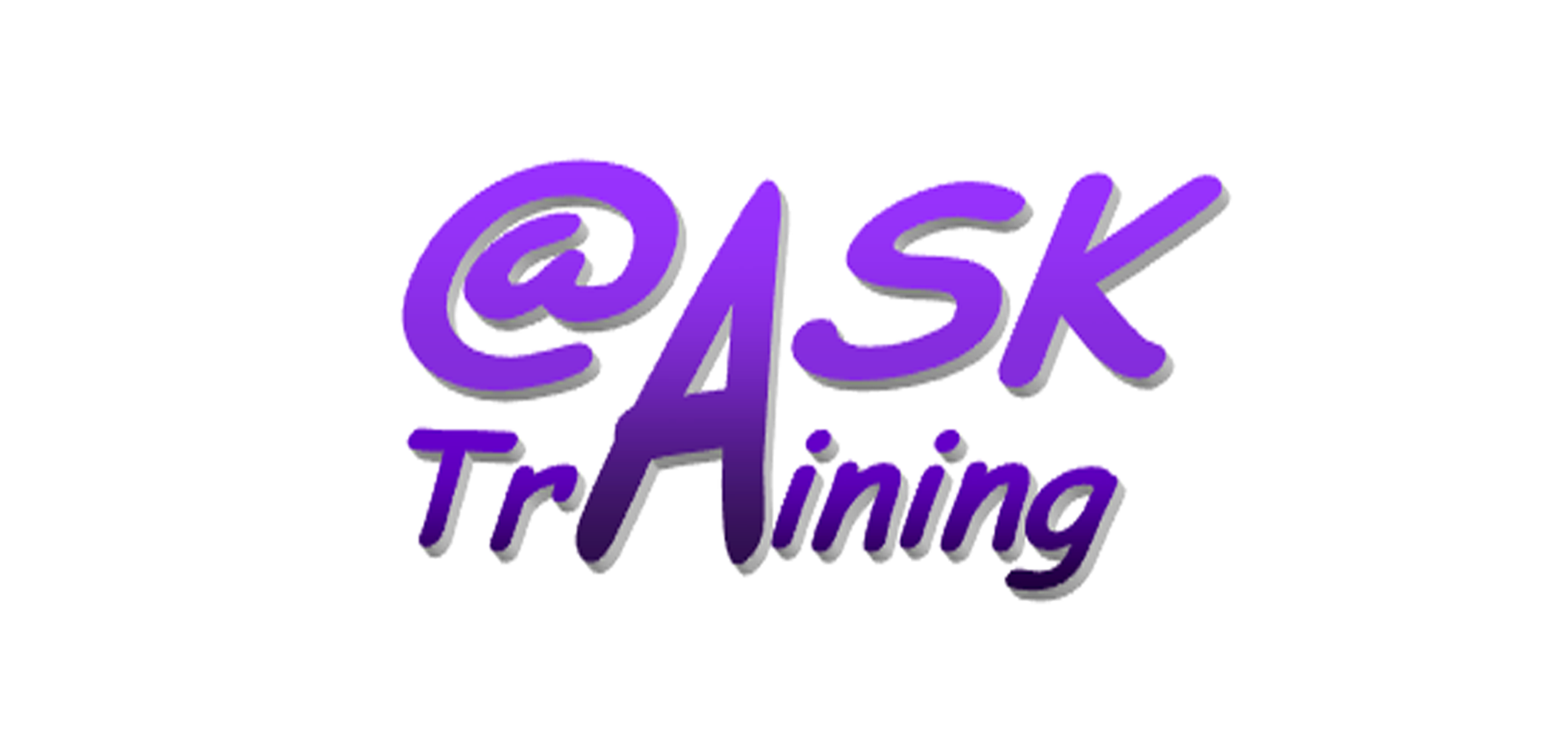 @Ask Training
@ASK Training Pte Ltd is specialised in providing ICT Training (Microsoft Office 2010, Microsoft Office 2013, PC Maintenance, Video and Audio Editing & Website Design) and Soft Skills Training (Management, Interpersonal, Writing, Presentation & Motivational Skills) to government agencies and corporate clients in Singapore.
In 2014, we are accredited by WDA as an Approved Training Organisation (ATO) to provide WSQ Training and Assessment. We have since expanded our training programmes to include ICDL (International Computer Driving Licence) certification courses.
As a committed training provider, we strive to deliver effective training programmes for participants to enjoy personal growth in learning and achieve higher business productivity in their organisation.
Training Center
| | |
| --- | --- |
| Total No. of Review Submitted: 0 | Average Score: |
Rating

Remarks

From

When

Course

No Course Review
The following are details breakdown of the funding
Note
Funding is subjected to approval from the government agencies
The amount is calculated based on the "Up to" percentage of the course fees
Taking into assumption that you have not fully utilized the SkillsFuture Credit and Productivity & Innoviation Credit Scheme