Have you always found photos that are almost to your liking but are still lacking that little X-factor to capture attention of their intended audience? Or perhaps you have a couple of photos with different features that you liked and wished to combine them? Or maybe you have found your desired picture but the colour and tone can be improved? Our 24hrs – ICDL Image Editing (Photoshop) course can help you increase the X-factor and modify the look and feel of your images, with enhancements to the images limited only by your imagination.
Adobe Photoshop is a very popular Image Editing Software among designers in creative industries. It is the go-to software for graphic designers, photographers or web designers of all levels of expertise to enhance their photos for design projects. In the era of digital marketing, all companies would require people with professional image editing skills to market their products and services to potential clients.
In this highly funded WSQ SkillsFuture approved 3-days 'Image Editing (Photoshop)' course, you will learn the essential features in Photoshop to edit photos. It is designed for learners who aim to grasp the key concepts underlying digital imaging and aspire to use the Photoshop application to enhance images, apply effects, and prepare images that are ready for printing and publishing.
Upon completion of the 3 days courses and passing of the assessment, you will be awarded with a Certificate of Completion from the International Computer Driving Licence (ICDL), the world's leading computer skills certification body.
By the end of the course, you would be able to:
Recognize the key concepts of digital imaging, graphic formatting options and colour application
Open your selected images and save them in different formats for easy sharing
Use built-in options, such as displaying toolbars, palettes, to enhance productivity
Use various selection tools to manipulate images
Use layers, effects and filters, drawing and painting tools, and work with text to enhance your image
Prepare images professionally for printing or publishing
What you will learn?
Imaging Concepts
Common Uses of Digital Images
Digital Images and Pixels
Copyright
Graphics Formats
Raster and Vector Images
Proprietary Application Formats
Colour Concepts
Colour Models
Colour Palette and Depth
Understanding Common Colour Terms
Capturing Images
Saving Images from a Digital Camera
Using the Print Screen Facility
Saving Images from Image Library
Scanning Images
Creating Images
Photoshop Interface and Creating Images
Opening, Placing and Closing Images Files
Switching Between Open Files
Creating New Image File
Saving Images
Layout Settings
Foreground and Background Colours
Setting Grid Properties
Settings
Setting Basic Options and Preferences
Using the Help Function
Using Magnification and Zoom Tools
Performing Undo and Redo with History Panel
Manipulating Toolbars and Panels
Selection Techniques
About Selection Techniques
Selecting an Entire Image or Layer
Selecting with Marquee and Lasso Tools
Selecting Based on Colour
Manipulating Selections
Feathering and Anti-aliasing
Inversing Selection
Saving and Loading Selections
Image Manipulation
Changing Image Canvas Size
Resizing Images
Cropping Images
Moving and Copying Selection
Rotating and Flipping Selection/Image
Layers
Understanding Layers
Creating, Copying and Deleting Layers
Setting Layer Properties
Merging and Flattening Layers
Transforming Layers
Rasterizing Layers
Creating Animated GIF from Layers
Working with Text
Creating and Editing Text
Formatting Text
Applying Text Warp
Effects and Filters
Understanding Effects and Filters
Applying Artistic and Distortion Effects
Applying Blur Effects
Applying Lighting Effects
Working with Image Adjustments
Working with Sharpen and Unsharpen Mask
Applying Red Eye Reduction
Drawing Tools
Working with Drawing Tools
Adding Lines and Shapes
Adjusting Shape's Path
Painting Tools
Working with Painting Tools
Selecting Colour with the Eyedropper
Filling with Gradient Fill
Colouring using the Paintbrush
Using the Eraser
Filling with Paint Bucket
Cloning with the Clone Stamp
Preparing Outputs
Location:

West

Address:

-

Building Name:

Multiple Locations

Postal:

-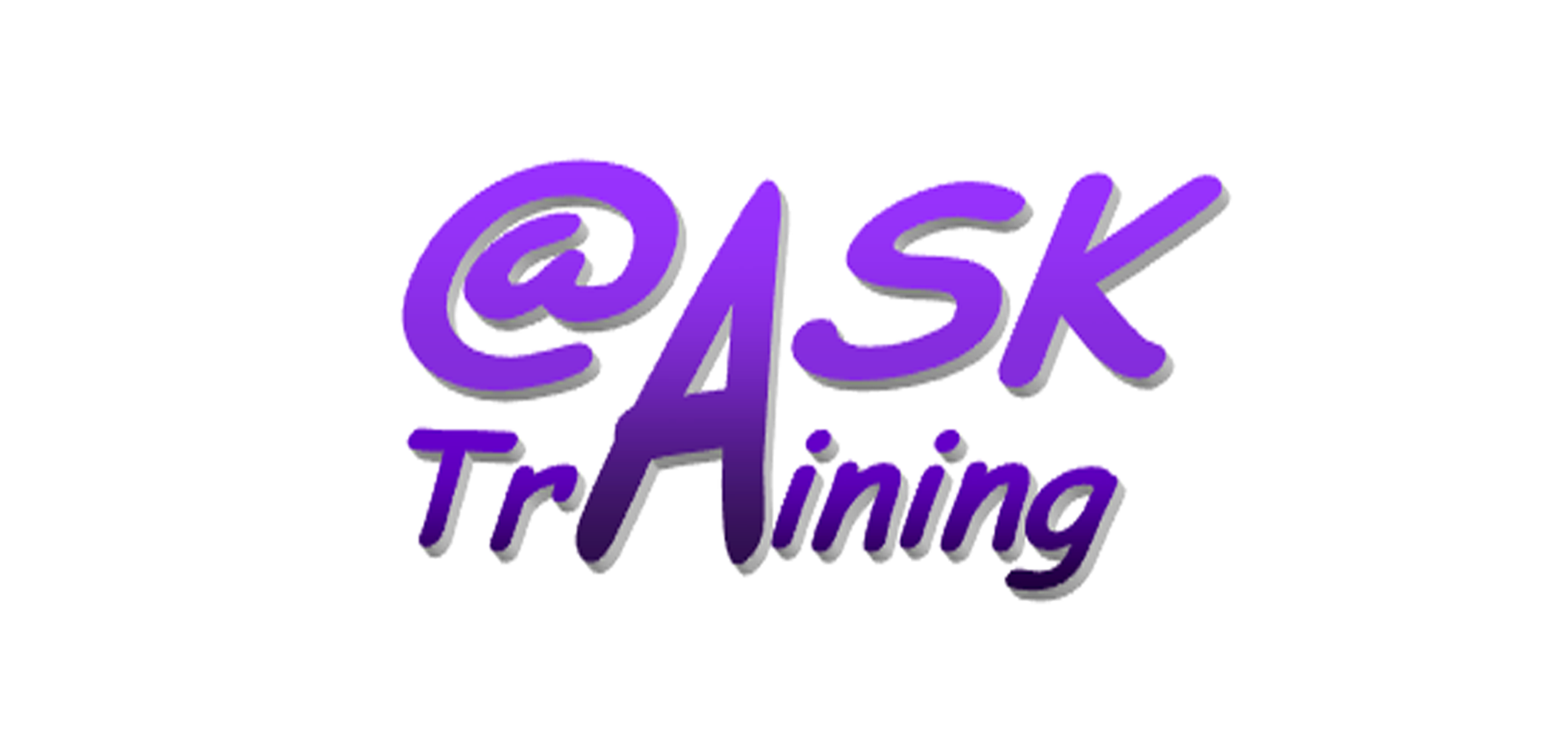 @Ask Training
@ASK Training Pte Ltd is specialised in providing ICT Training (Microsoft Office 2010, Microsoft Office 2013, PC Maintenance, Video and Audio Editing & Website Design) and Soft Skills Training (Management, Interpersonal, Writing, Presentation & Motivational Skills) to government agencies and corporate clients in Singapore.
In 2014, we are accredited by WDA as an Approved Training Organisation (ATO) to provide WSQ Training and Assessment. We have since expanded our training programmes to include ICDL (International Computer Driving Licence) certification courses.
As a committed training provider, we strive to deliver effective training programmes for participants to enjoy personal growth in learning and achieve higher business productivity in their organisation.
Training Center
| | |
| --- | --- |
| Total No. of Review Submitted: 0 | Average Score: |
Rating

Remarks

From

When

Course

No Course Review
The following are details breakdown of the funding
Note
Funding is subjected to approval from the government agencies
The amount is calculated based on the "Up to" percentage of the course fees
Taking into assumption that you have not fully utilized the SkillsFuture Credit and Productivity & Innoviation Credit Scheme