During the 3 days course, you will get to how to use advanced functions such as complex formula writing, inserting and editing functions, defining names, tracing formulas, and diagnosing errors. In addition, you will learn text, date, logical, and lookups formulas. Most importantly, you will be guided on how to create Pivot tables, put in data control using Data validation, Scenarios, and Advanced Charting.
You will be able to:
Use advanced formatting, formulae and charts features to enhance a spreadsheet
Analyse, validate and audit data in a spreadsheet
Use advanced spreadsheet functions to enhance productivity
Manage collaborative editing to a spreadsheet
What you will learn?
Advanced Formatting
Considerations in Designing a Spreadsheet
Working with Cell Styles & Document Themes
Apply, Create & Manage Conditional Formatting
Creating a Custom Number Format
Working with Tables
Create a Table & working with the Total Row
Sorting & Filtering a Table
Formatting the Table
Converting to a Range
Advanced Functions and Formulas
Formulas with Multiple Operators
Using and Managing Defined Names
Using Mixed Cell Referencing
Date and Time Functions
Using Logical Functions (IF, AND and OR)
Using Lookup Functions
Mathematical and Statistical Functions
Using Financial, Text & Database Functions
Using 3D Reference within SUM Function
Validating Data and Auditing Worksheets
Using Data Validation
Auditing Tools
Displaying and Tracing Formulas
Understanding Formula Errors
Managing Charts
Editing, Adding, and Removing Chart Data
Changing Chart Data
Change Scales and Display Unit of the Axis
Add Secondary Axis & Change Series Chart Type
Changing and Aligning Data Labels and Chart Legend
Working with Data Ranges
Sorting by a Custom List
Creating a Custom AutoFilter
Using Advanced Filter
Working with PivotTables
Creating a PivotTable
Specifying PivotTable Data
Changing a PivotTable's Calculation
Filtering and Sorting a PivotTable
Working with PivotTable Layout
Grouping PivotTable Items
Updating & Formatting a PivotTable
Creating a PivotChart
Using Slicers between PivotTables
Analyzing Data
Creating Scenarios
Working with Data Tables
Using Goal Seek
Using Text to Columns
Grouping and Outlining Data
Using Subtotals
Consolidating Data by Position or Category
Managing Templates
Linking and Importing Data
Inserting a Hyperlink
Linking Data & Managing External Links
Importing Data
Working with Existing Data Connections
Working with Macros
Recording a Macro
Playing and Deleting a Macro
Adding a Macro to the Quick Access Toolbar
Managing Collaborative Editing
Working with Comments to Cells
Tracking Changes
Protecting Worksheets and Worksheet Elements
Protecting a Workbook
Location:

Central

Address:

-

Building Name:

Multiple Locations

Postal:

-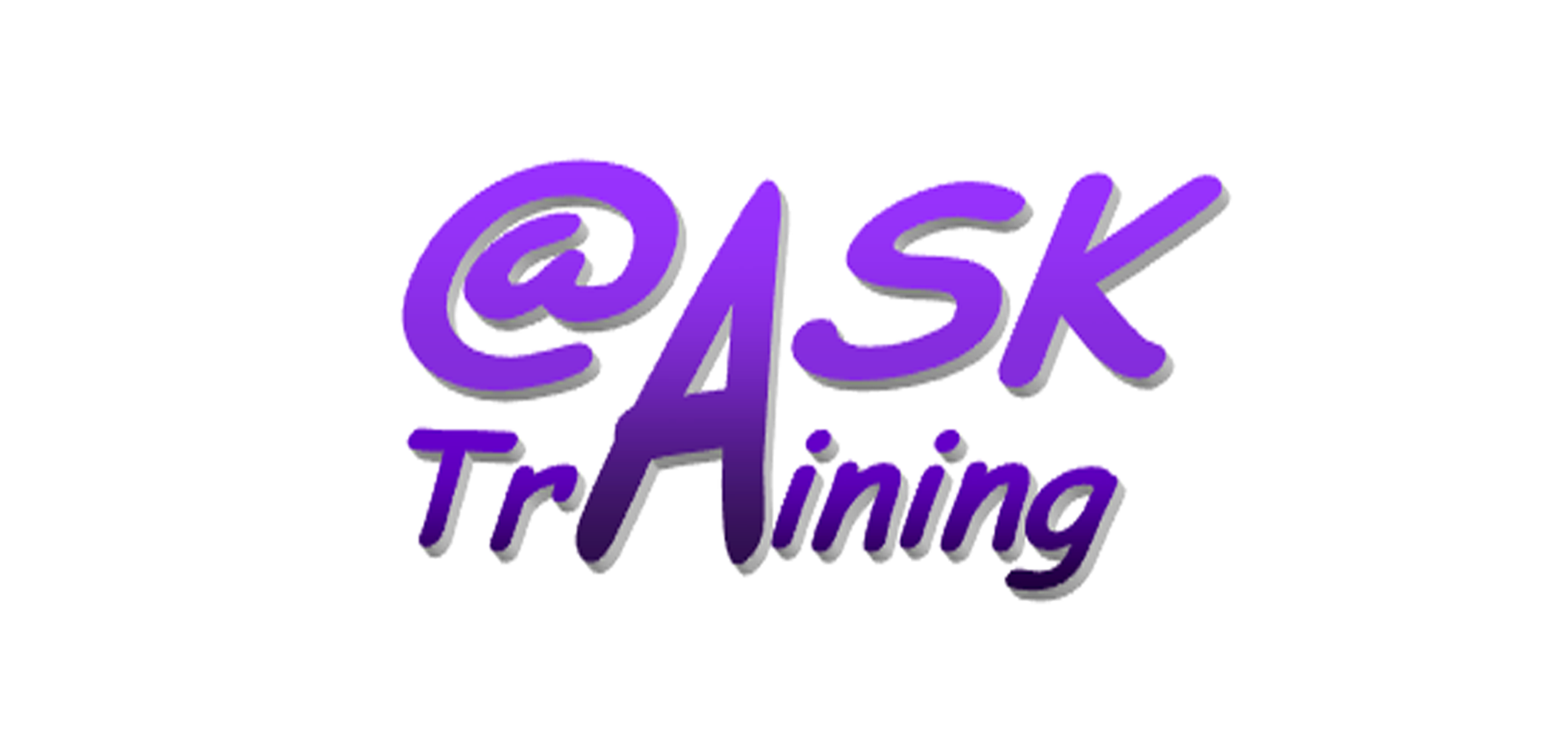 @Ask Training
@ASK Training Pte Ltd is specialised in providing ICT Training (Microsoft Office 2010, Microsoft Office 2013, PC Maintenance, Video and Audio Editing & Website Design) and Soft Skills Training (Management, Interpersonal, Writing, Presentation & Motivational Skills) to government agencies and corporate clients in Singapore.
In 2014, we are accredited by WDA as an Approved Training Organisation (ATO) to provide WSQ Training and Assessment. We have since expanded our training programmes to include ICDL (International Computer Driving Licence) certification courses.
As a committed training provider, we strive to deliver effective training programmes for participants to enjoy personal growth in learning and achieve higher business productivity in their organisation.
Training Center
| | |
| --- | --- |
| Total No. of Review Submitted: 0 | Average Score: |
Rating

Remarks

From

When

Course

No Course Review
The following are details breakdown of the funding
Note
Funding is subjected to approval from the government agencies
The amount is calculated based on the "Up to" percentage of the course fees
Taking into assumption that you have not fully utilized the SkillsFuture Credit and Productivity & Innoviation Credit Scheme