After the 2 days of training, you would be be able to create a variety of document in professional and formal formats. Your documents would be in proper layouts and formats on the tables, paragraphing, sections, headers and page numbers before printing for use. In addition, you would be able to work confidently with the use of WordArt, SmartArt, Charts, Pictures, Tables and Mail Merge.
Use word processing features to create and manage output of documents
Use word processing features to enhance documents
Use word processing tools to enhance productivity
What you will learn?
Program Fundamentals
Understanding the Word Screen
Giving Commands & Command Shortcuts
Creating a New Document
Open, Preview, Save, Close a Document
Getting Started with Documents
Enter, Delete, Select & Replace Text
Navigating Through a Document
Viewing a Document
Working with the Document Window
Viewing Multiple Document Windows
Editing Text
Checking Spelling and Grammar
Finding and Replacing Text
Inserting Symbols and Special Characters
Copying and Moving Text
Controlling Text Move or Copy
Collecting Items to Move or Copy
Using Undo, Redo and Repeat
Formatting Characters and Paragraphs
Changing Font Type, Size, Colour, Styles and Effects
Create Lists & Change Paragraph Alignment
Adding Paragraph Borders and Shading
Change Line Spacing & Spacing between Paragraphs
Copying Formatting
Set, Adjust & Remove Tab Stops
Using Indentations
Good Practices in Formatting
Formatting Page
Adjusting Margins
Changing Page Orientation and Size
Using Page Breaks
Working with Section Breaks & Hyphenation
Adding a Cover Page and Page Numbers
Using Headers and Footers
Working with Themes and Styles
Apply & Create a Style
Modifying and Deleting a Styles
Applying Document Themes
Working with Graphics and Charts
Inserting Clip Art, Pictures & Graphics Files
Altering the Look of Pictures and Graphics
Formatting Pictures or Graphics
Resizing, Moving, Copying, and Deleting Graphics
Positioning Graphics
Applying Special Effects
Insert & Format a Chart
Working with Tables
Create, Resize and move a Table
Adjust Table Alignment and Text Wrapping
Insert, Delete & Adjust Rows and Columns
Working with Borders & Shading
Using Table Styles
Working with Mail Merge
Steps to Perform Mail Merge
Creating Labels
Creating Envelopes
Customizing Word
Customizing the Ribbon
Customizing the Quick Access Toolbar
Changing Word's Default Options
Location:

Central

Address:

-

Building Name:

Multiple Locations

Postal:

-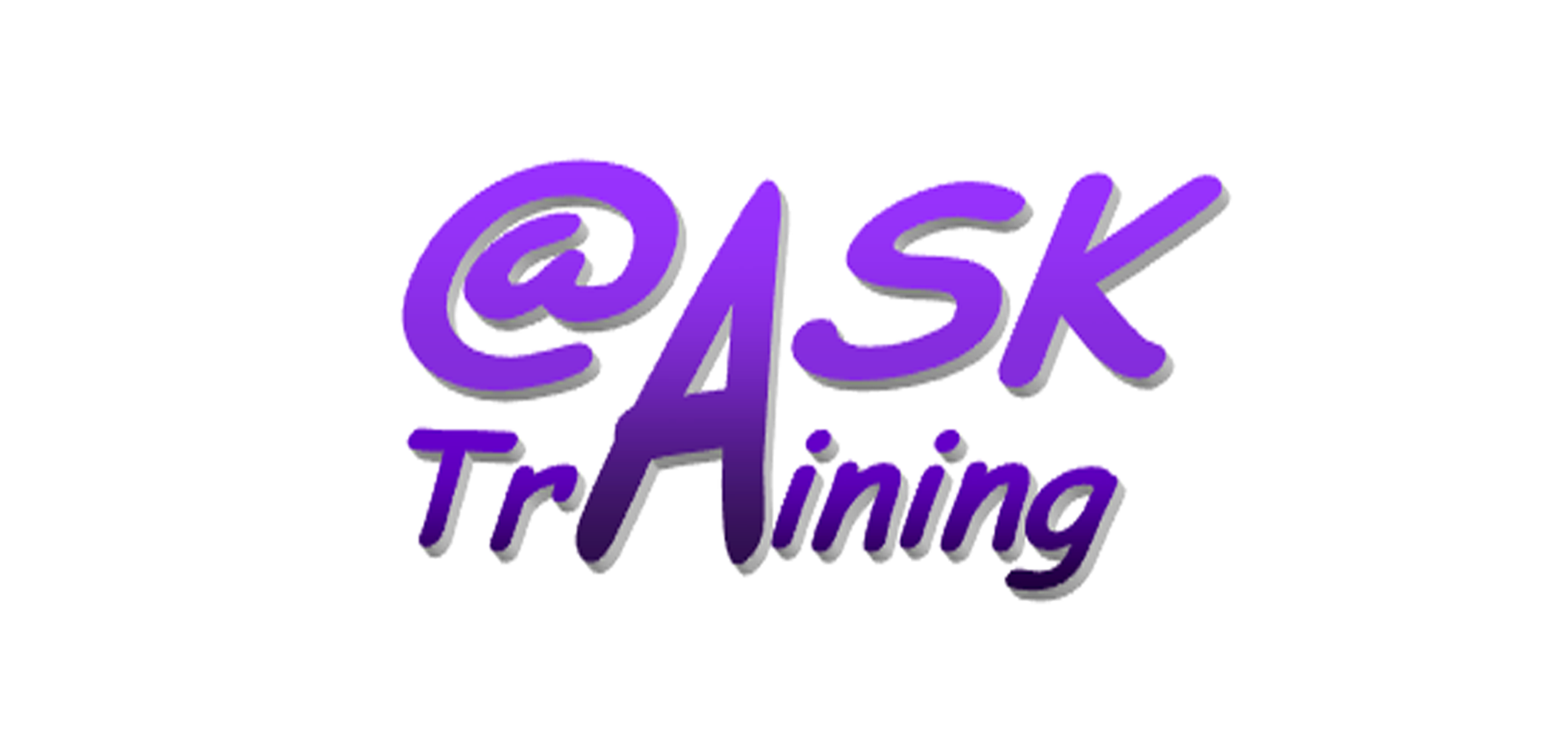 @Ask Training
@ASK Training Pte Ltd is specialised in providing ICT Training (Microsoft Office 2010, Microsoft Office 2013, PC Maintenance, Video and Audio Editing & Website Design) and Soft Skills Training (Management, Interpersonal, Writing, Presentation & Motivational Skills) to government agencies and corporate clients in Singapore.
In 2014, we are accredited by WDA as an Approved Training Organisation (ATO) to provide WSQ Training and Assessment. We have since expanded our training programmes to include ICDL (International Computer Driving Licence) certification courses.
As a committed training provider, we strive to deliver effective training programmes for participants to enjoy personal growth in learning and achieve higher business productivity in their organisation.
Training Center
| | |
| --- | --- |
| Total No. of Review Submitted: 0 | Average Score: |
Rating

Remarks

From

When

Course

No Course Review
The following are details breakdown of the funding
Note
Funding is subjected to approval from the government agencies
The amount is calculated based on the "Up to" percentage of the course fees
Taking into assumption that you have not fully utilized the SkillsFuture Credit and Productivity & Innoviation Credit Scheme