This course is suitable for those who are new to Excel and need a systematic and structure way of training. Why is it so important to learn Excel? It is because almost every organisation across all industries are using the Excel to boost productivity and improve quality of work. Many different job roles require some knowledge Excel as this is an industry standard software now.
In the 2 days of training, you will learn to how to manage data ranges, page layout, create tables, create charts and use simple formulas such as SUM, COUNT and IF.
In Summary, you will be able to :
Use spreadsheet features to create and manage the output of spreadsheets
Use spreadsheet application features to manage data
Use spreadsheet application tools to enhance document and productivity
You will be awarded with an e-cert of SOA (Statement of Attainment) by SSG and a hard copy certificate by ICDL Asia (International Computer Driving License) which is recognised world-wide upon the completion of this course and passing the assessment.
What you will learn?
Program Fundamentals
Understanding the Excel Screen
Giving Commands & Command Shortcuts
Create, Open, Save & Close Workbook
Getting Started with Worksheets
Types of Mouse Cursor
Entering Labels and Values
Selecting and Entering Data in Cell Range
Entering Content Automatically
Editing a Worksheet
Editing Cell Contents
Copy and Moving Cells & Clipboard
Checking Spelling
Insert & Delete Cells, Rows & Columns
Using Undo and Redo
Finding and Replacing Content
Adding Comments to Cells
Formulas and Functions
Overview of Formulas and Cell References
Entering Formulas
Formulas with Multiple Operators
Inserting and Editing a Function
Using Logical Functions
Displaying and Printing Formulas
Understanding Formula Errors
Formatting a Worksheet
Formatting Text & Values
Adjusting Row Height and Column Width
Working with Cell Alignment
Adding Cell Borders & Background Colours
Copying Formatting
Creating and Working with Charts
Choosing and Selecting the Source Data
Choosing the Right Chart & Elements
Inserting, Moving and Resizing a Chart
Editing, Adding, and Removing Chart Data
Change Chart Data, Layout, Style & Labels
Changing the Chart Gridlines
Emphasizing Data
Applying Different Chart Type
Modifying Chart Background
Formatting Chart Elements
Managing Workbooks
Using Workbook Views
Select, Switch, Insert, Delete, Rename, Move & Copy Worksheets
Splitting and Freezing a Window
Creating Headers and Footers
Hidie Rows, Columns, Worksheets & Windows
Setting the Print Area
Adjusting Page Margins and Orientation
Adding Print Titles, Gridlines, Row & Column Headings
Adjusting Paper Size & Print Scale
Printing Worksheets and Workbooks
Working with Data Ranges
Sort by One & Multiple Columns
Filtering Data
Customizing Excel
Customizing the Ribbon, Quick Access Toolbar and Excel's Default Options
Location:

Central

Address:

-

Building Name:

Multiple Locations

Postal:

-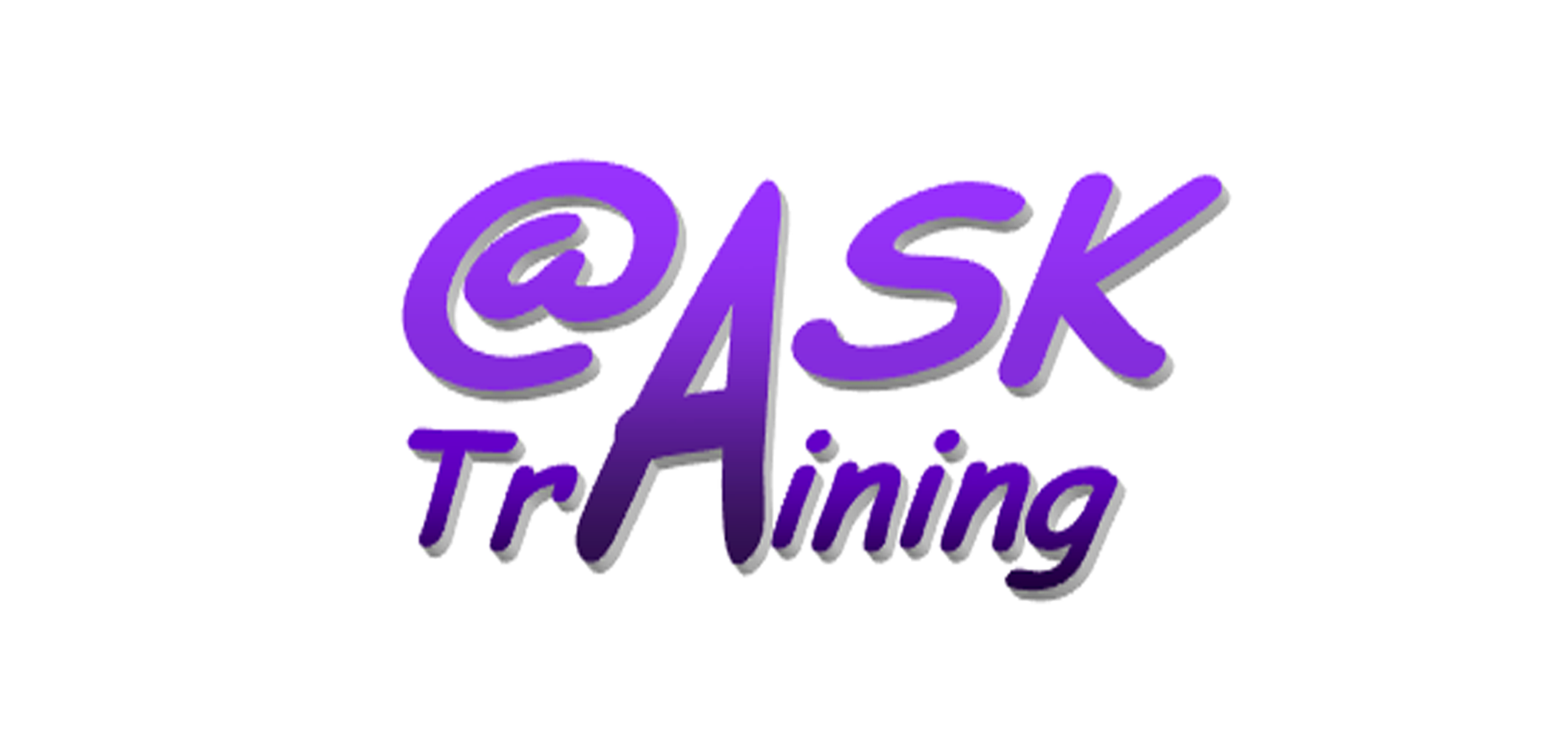 @Ask Training
@ASK Training Pte Ltd is specialised in providing ICT Training (Microsoft Office 2010, Microsoft Office 2013, PC Maintenance, Video and Audio Editing & Website Design) and Soft Skills Training (Management, Interpersonal, Writing, Presentation & Motivational Skills) to government agencies and corporate clients in Singapore.
In 2014, we are accredited by WDA as an Approved Training Organisation (ATO) to provide WSQ Training and Assessment. We have since expanded our training programmes to include ICDL (International Computer Driving Licence) certification courses.
As a committed training provider, we strive to deliver effective training programmes for participants to enjoy personal growth in learning and achieve higher business productivity in their organisation.
Training Center
| | |
| --- | --- |
| Total No. of Review Submitted: 0 | Average Score: |
Rating

Remarks

From

When

Course

No Course Review
The following are details breakdown of the funding
Note
Funding is subjected to approval from the government agencies
The amount is calculated based on the "Up to" percentage of the course fees
Taking into assumption that you have not fully utilized the SkillsFuture Credit and Productivity & Innoviation Credit Scheme