This course is designed for participants who want to gain the necessary skills and knowledge to create, edit and format a Microsoft Office PowerPoint 2019 Presentation slides or handouts. This course is suitable for individuals like the Sales Executives, HR Personal, Managers, Team Leaders or even Teachers. It allows them to convey the message, present an outcome or results, creating company orientation slides, presentation of a new projects and many more other purposes.
Participants will also learn how to create captivating and interesting presentation slides with the transition and animations effects on objects (pictures, clipart, SmartArt, charts). You will be able to manipulate your animated slides to impress your audience using Microsoft Office PowerPoint 2019.
What you will learn?
Program Fundamentals
Understanding the PowerPoint Program Screen
Create, Open, Save & Close a Presentation
Inserting Slides and Deleting Slides
Navigating and Organizing a Presentation
Inserting, Editing and Formatting Text
Insert & Edit Text, Insert a Text Box
Move, Copy, Find & Replace Text
Collecting Multiple Items to Move or Copy
Using Undo, Redo and Repeat
Insert Symbols, Special Characters, Equations
Manage Font Type, Size, Colour and Style
Spell Check
Copying Formatting, Using WordArt
Viewing and Formatting a Presentation
Changing Views, Using the Zoom Controls
Using the Outline Pane
Work with Presentation Windows & Multiple Presentations
Using Document Themes
Changing the Background of a Slide
Using the Slide Master
Adding Headers and Footers
Working with Bulleted and Numbered Lists
Formatting Paragraphs, Changing Page Setup
Working with Tabs and Indents
Working with Objects
Insert Clip Art, Screenshots, Pictures & Graphics Files
Remove Picture Background
Format & Alter the Look of Picture &Graphics
Insert & Format Shapes
Resize, Move, Copy and Delete Objects
Positioning Objects, Applying Special Effects
Grouping Objects, Layering Objects
Align, Distribute, Flip & Rotate Objects
Working with Tables
Creating and Working with a Table
Adjust Column Width & Row Height
Insert & Delete Rows/Column, Merge & Split Cells
Working with Borders and Shading
Applying a Table Style
Working with Charts and SmartArt
Inserting a Chart, Inserting Chart Data
Change Chart Type, Formatting a Chart
Work with Labels & Format Chart Elements
Inserting and Formatting a SmartArt
Working with SmartArt Elements
Converting Slide Text into SmartArt
Applying Transition and Animation Effects
Applying and Modifying a Transition Effect
Applying, Modifying, Customizing and Copying Animation Effects
Previewing a Transition or Animation Effect
Finalizing a Presentation
Setting Up a Slide Show
Rehearsing Slide Show Timings
Adding Comments to a Slide
Hiding a Slide
Recording a Presentation
Marking a Presentation as Final
Location:

Central

Address:

Multiple Location

Building Name:

-

Postal:

-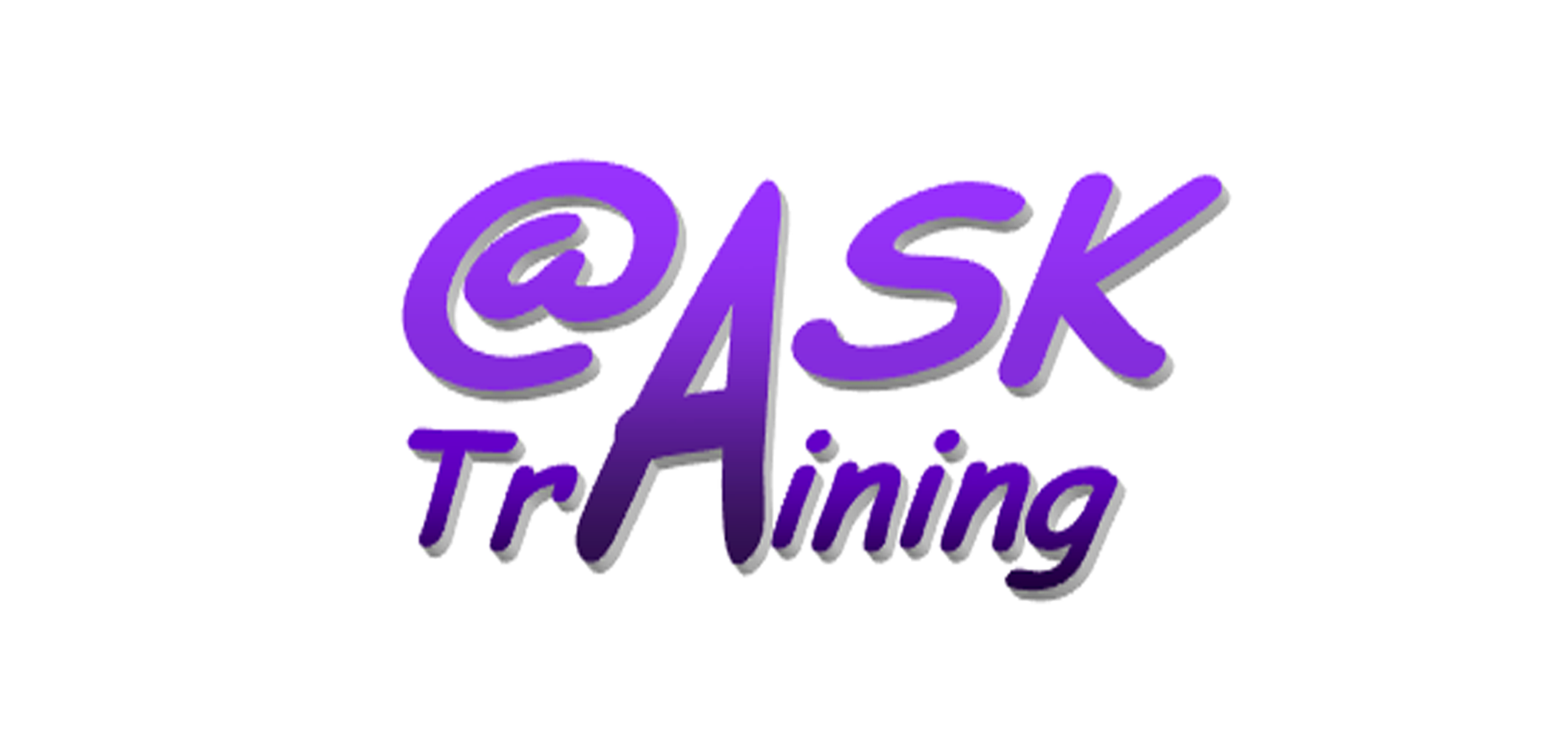 @Ask Training
@ASK Training Pte Ltd is specialised in providing ICT Training (Microsoft Office 2010, Microsoft Office 2013, PC Maintenance, Video and Audio Editing & Website Design) and Soft Skills Training (Management, Interpersonal, Writing, Presentation & Motivational Skills) to government agencies and corporate clients in Singapore.
In 2014, we are accredited by WDA as an Approved Training Organisation (ATO) to provide WSQ Training and Assessment. We have since expanded our training programmes to include ICDL (International Computer Driving Licence) certification courses.
As a committed training provider, we strive to deliver effective training programmes for participants to enjoy personal growth in learning and achieve higher business productivity in their organisation.
Training Center
| | |
| --- | --- |
| Total No. of Review Submitted: 0 | Average Score: |
Rating

Remarks

From

When

Course

No Course Review
The following are details breakdown of the funding
Note
Funding is subjected to approval from the government agencies
The amount is calculated based on the "Up to" percentage of the course fees
Taking into assumption that you have not fully utilized the SkillsFuture Credit and Productivity & Innoviation Credit Scheme