Do you feel a sense of anxiety when someone requests for you to create or review long documents? It is easy to feel nervous and uneasy even when you are merely tasked with editing and reformatting long documents, especially when we take into consideration how time consuming it is to proofread, improve on or reorganize content. It is therefore important for you, the document creator or reviewer, to be familiar with advanced word processing functions so that you can work on the documents productively and yet be able to give a professional touch to your documents.
In this comprehensive 3-day 'ICDL Perform Advanced Word Processing Functions (Word Advanced)' course, you will first be guided to segment your word documents with sections, headers and footers. Next, you will be taught how to customize documents with your organization's brand elements using watermarks.
Advanced text, paragraphing, table formatting, referencing, linking and embedding, spell check, and document security features will be taught to you so that you can give your documents a professional touch to impress your superiors, fellow colleagues or clients.
Last but not least, mail merge techniques, fields and ready made forms and templates within word will be introduced to enable you to enhance your productivity for the preparation of various document types.
At the end of this course, you will be able to:
Use advanced text formatting features to enhance formatting and output of a document
Apply referencing features to documents
Use advanced word processing functions to enhance productivity when creating, producing, reviewing and distributing complex documents
Manage collaborative editing process of documents
What you will learn?
Text and Paragraph Formatting
Considerations for Designing a Word Document
Advanced Find and Replace Options
Using and Customizing AutoCorrect
Create & Insert AutoText
Positioning Graphics
Change Line Spacing & Spacing btw Paragraphs
Applying Paragraph Pagination
Apply, Create, Modify and Delete a Style
Outline Level Styles
Create Bulleted and Numbered Lists
Use & Format Columns & Column Break
Advanced Table Formatting
Using Table Styles
Merging and Splitting Cells/Tables
Converting Text to Table or Table to Text
Working with Sorting and Formulas
Adjusting Table Alignment and Text Wrapping
Working with Cell Formatting
Repeating Header Rows and Applying Row Breaks
Formatting the Page
Using Page Breaks
Working with Section Breaks
Applying Section Formatting
Using Headers and Footers
Working with Watermarks
Working with References
Using Footnotes and Endnotes
Working with Captions & Table of Figures
Creating & Use of Table of Contents
Create, Mark, Insert and Update of Index
Using Bookmarks
Using Cross-references
Working with Fields and Forms
Working with Field Codes
Creating a New Form
Adding Content Controls
Assigning Help to Form Content Controls
Preparing the Form for Distribution
Filling Out a Form
Performing Advanced Mail-Merging
Editing the Data Source
Selecting Different Type of Data Source
Inserting Rules Fields
Linking and Embedding
Insert, Edit & Delete Hyperlinks
Differences between Linked and Embedded Objects
Linking Object
Embedding Object
Automation with Macros
Recording a Macro
Playing and Deleting a Macro
Adding a Macro to Toolbar
Using Collaborative Editing Tools
Tracking Revisions
Accepting and Rejecting Revisions
Using Comments
Comparing and Combining Documents
Password Protecting a Document
Protecting a Document
Managing Outlines and Long Documents
Creating a Document in Outline View
Rearranging an Outline or Long Document
Numbering an Outline
Viewing an Outline
Navigating Long Documents
Working with Master Documents
Expand, Insert & Remove Subdocuments
Make a Subdocument Part of the Master Document
Location:

Central

Address:

-

Building Name:

Virtual Classroom

Postal:

-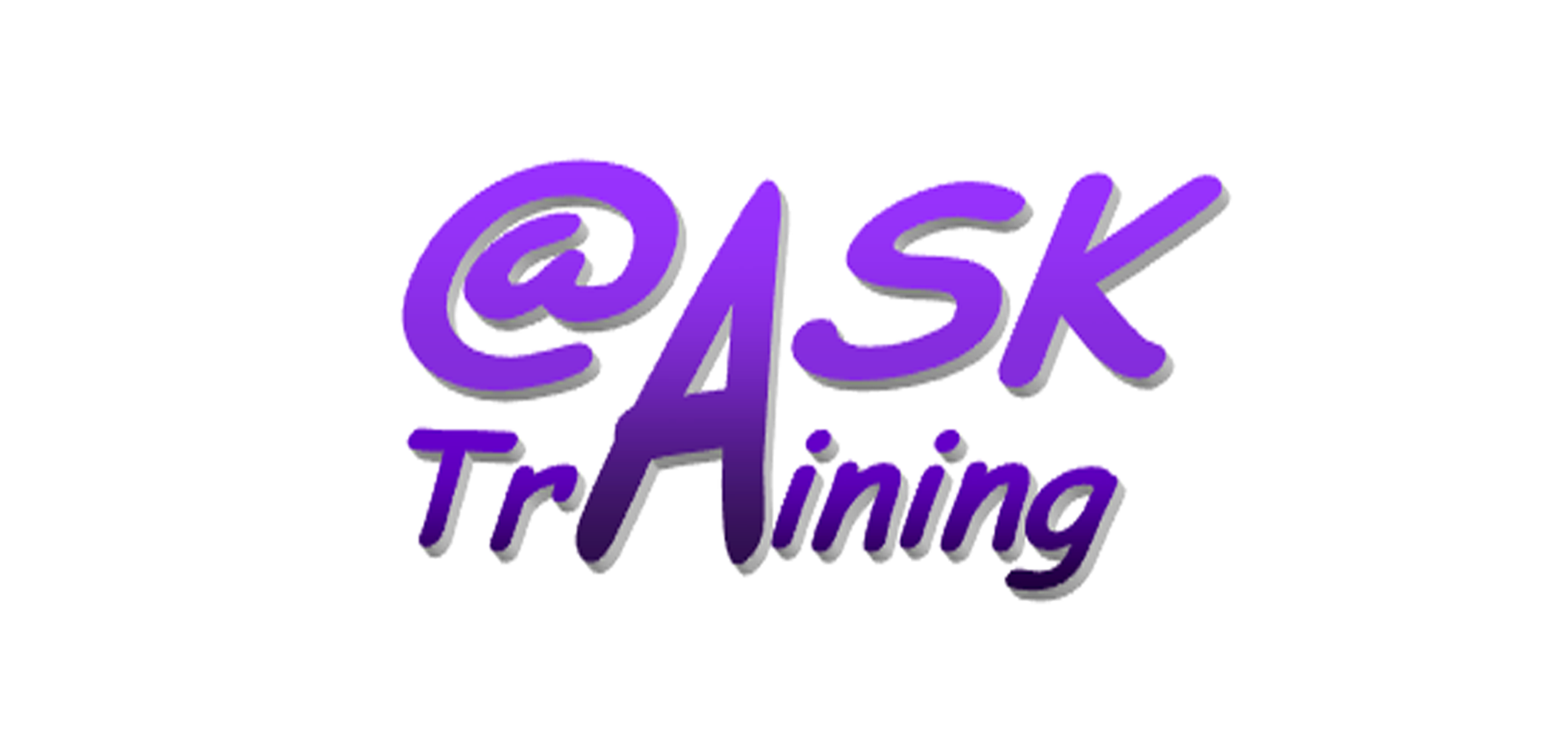 @Ask Training
@ASK Training Pte Ltd is specialised in providing ICT Training (Microsoft Office 2010, Microsoft Office 2013, PC Maintenance, Video and Audio Editing & Website Design) and Soft Skills Training (Management, Interpersonal, Writing, Presentation & Motivational Skills) to government agencies and corporate clients in Singapore.
In 2014, we are accredited by WDA as an Approved Training Organisation (ATO) to provide WSQ Training and Assessment. We have since expanded our training programmes to include ICDL (International Computer Driving Licence) certification courses.
As a committed training provider, we strive to deliver effective training programmes for participants to enjoy personal growth in learning and achieve higher business productivity in their organisation.
Training Center
| | |
| --- | --- |
| Total No. of Review Submitted: 0 | Average Score: |
Rating

Remarks

From

When

Course

No Course Review
The following are details breakdown of the funding
Note
Funding is subjected to approval from the government agencies
The amount is calculated based on the "Up to" percentage of the course fees
Taking into assumption that you have not fully utilized the SkillsFuture Credit and Productivity & Innoviation Credit Scheme